Forth Worth Samson Marion Trail
Posted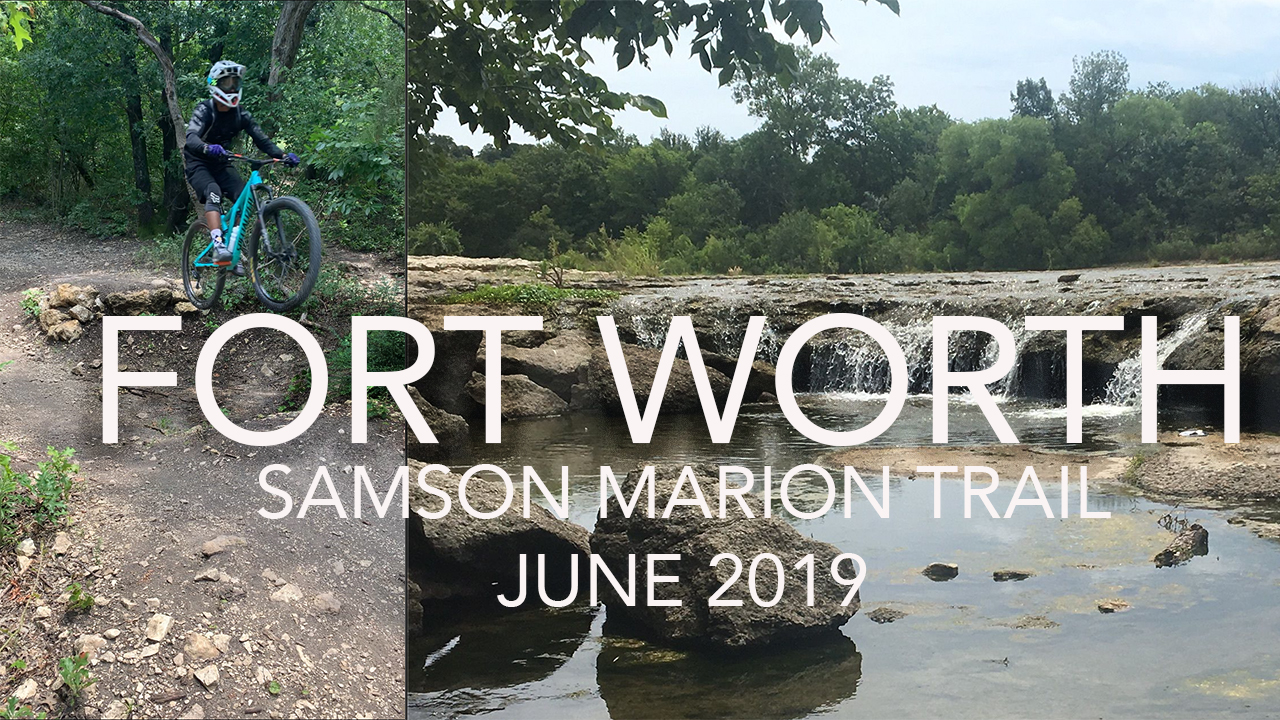 I was born and raised in Dallas and hadn't ever visted Ft. Worth until my 20's. But after getting into mountain biking a year ago, I've been searching all over the metroplex for new places to ride. Ft. Worth's Samson Marion Bike trail was definetly on my list of trails to visit.
As my father's day gift from my awesome wife, I was given the choice to do whatever I wanted, so I decided to go biking. The orignal plan was to drive down to Spider Mountain near Austin, but cancelled that after driving 10 hours back from Pensacola Florida the day before. As such, Ft. Worth it was!
I got a late start, but riding in the mid-day sun in June was a bit much. As for the trails, the downhill sections were fantastic and fun. They were flowing, had great jumps, and you can get some serious speed. I highly recommend wearing a full face helmet and goggles if you choose to do these trails. I mainly stayed on the Lone Wolf side riding down the downhill sections which consisted of Dam Drop and Heavy Metal. The Dam Drop was super techy and fun, also very loose, so be careful. Heavy Metal was super fast and can get your heart pumping. I did a run though by myself and also had a few guys tow me in so I could get the right speed.
I'm really looking forward to going again and can't wait to see the rest of the trails. Overall the trail was a bit confusing since it didn't have much signage. But it was my first time and by the end of the day it all started making sense.